This marks the 10th year that Goodreads has held a book contest entirely chosen by readers. Each year readers vote on their favorite books in several categories. For a complete list of nominees and previous winners click here. Each of the winners below are available at Danville Public Library.

Picture Books – I Am Enough by Grace Byers and Keturah A. Bobo
Shares a story of loving who you are, respecting others and being kind to one another.



Young Adult Fiction – Leah on the Offbeat by Becky Albertalli
Leah's drumming may be rhythmic, but her life is a little more offbeat. She's got a lot on her plate–a fracturing friend group, coming out as bisexual, art anxiety, prom, and applying to colleges.





Debut Author – Children of Blood and Bone by Tomi Adeyemi
Seventeen-year-old Zélie Adebola remembers when the soil of Orisha hummed with magic. Under the orders of a ruthless king, maji were killed, leaving Zélie without a mother and her people without hope. Now Zélie, her older brother Tzain, and rogue princess Amari fight to restore magic to the land of Orisha and activate a new generation of magi. They are ruthlessly pursued by the crown prince, who believes the return of magic will mean the end of the monarchy, but the greatest danger may be Zélie herself as she stuggles to control her growing powers.

Food & Cook books – Cravings: Hungry for More by Chrissy Teigan
Presents a collection of healthy, quick, and family-friendly recipes featuring multi-purpose sauces and condiments, comfort foods, and maximum flavor.



Science & Technology – The Rise and Fall of the Dinosaurs: A New History of a Lost World by Steve Brusatte
A sweeping narrative, drawing on cutting-edge science, that tells the epic story of the dinosaurs, examining their origins, their habitats, their extinction, and their living legacy. Brusatte traces the evolution of dinosaurs from their inauspicious start as small shadow dwellers—themselves the beneficiaries of a mass extinction caused by volcanic eruptions at the beginning of the Triassic period—into the dominant array of species every wide-eyed child memorizes today. Brusatte re-creates the dinosaurs' peak during the Jurassic and Cretaceous, when thousands of species thrived, and winged and feathered dinosaurs, the prehistoric ancestors of modern birds, emerged. The story continues to the end of the Cretaceous period, when a giant asteroid or comet struck the planet and nearly every dinosaur species (but not all) died out, in the most extraordinary extinction event in earth's history, one full of lessons for today as we confront a "sixth extinction."

History & Biography – The Good Neighbor: The Life and Work of Fred Rogers by Maxwell King
The first full-length biography of Fred Rogers, tells the story of this utterly unique and enduring American icon. Drawing on original interviews, oral histories, and archival documents, King traces Rogers's personal, professional, and artistic life through decades of work, including a surprising decision to walk away from the show to make television for adults, only to return to the neighborhood with increasingly sophisticated episodes, written in collaboration with experts on childhood development.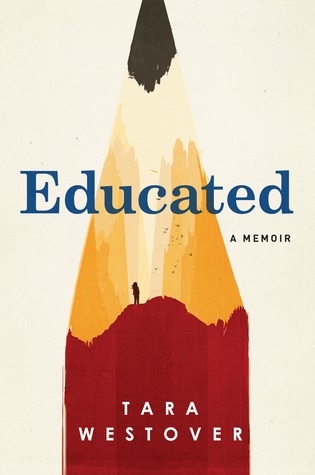 Memoir & Autobiography – Educated: A Memoir by Tara Westover
Tara Westover was seventeen the first time she set foot in a classroom. Born to survivalists in the mountains of Idaho, she prepared for the end of the world by stockpiling home-canned peaches and sleeping with her 'head-for-the-hills bag.' In the summer she stewed herbs for her mother, a midwife and healer, and in the winter she salvaged in her father's junkyard. The family was so isolated from mainstream society that there was no one to ensure the children received an education, and no one to intervene when one of Tara's older brothers became violent. As a way out, Tara began to educate herself, learning enough mathematics and grammar to be admitted to Brigham Young University. Her quest for knowledge would transform her, taking her over oceans and across continents, to Harvard and to Cambridge. Only then would she wonder if she'd traveled too far, if there was still a way home.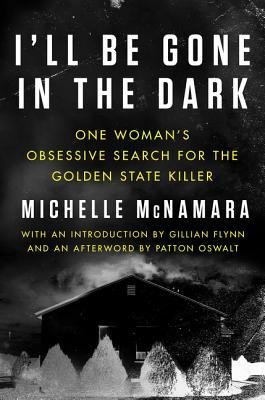 Nonfiction – I'll Be Gone in the Dark: One Woman's Obsessive Search for the Golden State Killer by Michelle McNamara
An account of the unsolved Golden State Killer case traces the rapes and murders of dozens of victims and the author's determined efforts to help identify the killer and bring him to justice.



Horror – Elevation by Stephen King
Although Scott Carey doesn't look any different, he's been steadily losing weight. There are a couple of other odd things, too. He weighs the same in his clothes and out of them, no matter how heavy they are. Scott is engaged in a low grade—but escalating—battle with the lesbians next door whose dog regularly drops his business on Scott's lawn. One of the women is friendly; the other, cold as ice. Both are trying to launch a new restaurant, but the people of Castle Rock want no part of a gay married couple, and the place is in trouble. When Scott finally understands the prejudices they face–including his own—he tries to help.

Science Fiction – Vengeful by V. E. Schwab
Marcella Riggins needs no one. Flush from her brush with death, she's finally gained the control she's always sought–and will use her new-found power to bring the city of Merit to its knees. She'll do whatever it takes, collecting her own sidekicks, and leveraging the two most infamous EOs, Victor Vale and Eli Ever, against each other. With Marcella's rise, new enmities create opportunity–and the stage of Merit City will once again be set for a final, terrible reckoning.


Romance – The Kiss Quotient by Helen Hoang
Stella Lane, a woman with Asperger's, thinks math is the only thing that unites the universe. She comes up with algorithms to predict customer purchases — a job that has given her more money than she knows what to do with, and way less experience in the dating department than the average thirty-year-old. Which is why she hires escort Michael Phan. The Vietnamese and Swedish stunner can't afford to turn down Stella's offer, and agrees to help her check off all the boxes on her lesson plan. Before long, their no-nonsense partnership starts making a strange kind of sense. And the pattern that emerges will convince Stella that love is the best kind of logic.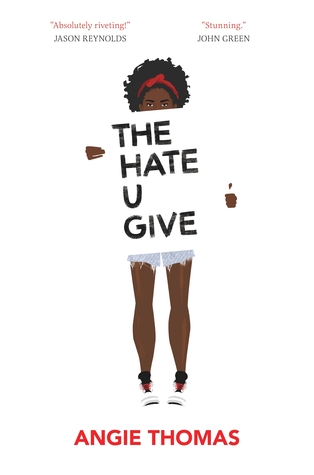 Best of the Best – The Hate You Give by Angie Thomas
After witnessing her friend's death at the hands of a police officer, Starr Carter's life is complicated when the police and a local drug lord try to intimidate her in an effort to learn what happened the night Kahlil died.




Fantasy – Circe by Madeline Miller
Circe, the daughter of the Titan Helios, turns to the world of mortals for companionship and discovers that she possesses the power of witchcraft. As a woman who stands alone, Circe unwittingly draws the wrath of both men and gods, and a conflict with one of the most vengeful Olympians forces her to choose between the world of the gods she was born into, and the world of mortals she has come to love.



Historical Fiction – The Great Alone by Kristin Hannah
It is 1974 when Leni Allbright's impulsive father Ernt decides the family is moving to Alaska. But the Alaskan winter is just as unforgiving as Ernt, and life quickly becomes a struggle for survival.




Mystery & Thriller – The Outsider by Stephen King
An eleven-year-old boy's violated corpse is found in a town park. Eyewitnesses and fingerprints point unmistakably to one of Flint City's most popular citizens, Terry Maitland — Little League coach, English teacher, husband, and father of two girls. Detective Ralph Anderson, whose son Maitland once coached, orders a quick and very public arrest. Maitland has an alibi, but Anderson and the district attorney soon add DNA evidence to go with the fingerprints and witnesses. As the investigation expands, horrifying answers begin to emerge. Terry Maitland seems like a nice guy, but is he wearing another face?

Fiction – Still Me by Jojo Moyes
Louisa Clark arrives in New York ready to start a new life. Soon Lou meets Joshua Ryan, a man who brings with him a whisper of her past. As Lou tries to keep her world together, she finds herself carrying secrets–not all her own–that cause a catastrophic change in her circumstances.




Note: All book covers are from Goodreads and all book descriptions are from the SHARE Catalog.